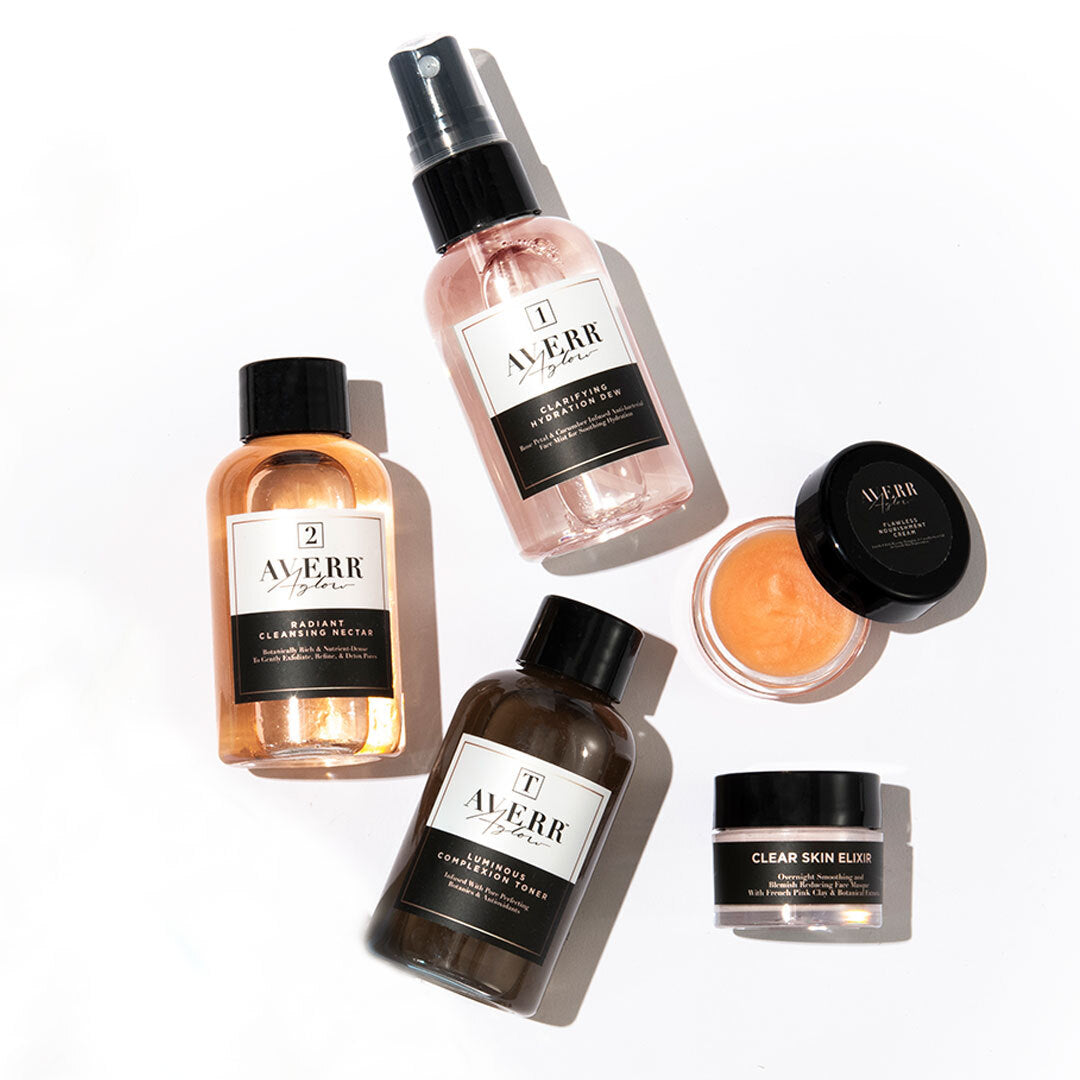 Acne Skincare
Luminous Clear Skin Travel Kit
✔
 Clarifying Hydration Dew (2oz)
✔
 Radiant Cleansing Nectar (2oz)
✔ Luminous Complexion Toner (2oz)
✔
 Clear Skin Elixir (0.25oz)
✔
 Flawless Nourishment Cream (0.25oz)
Beauty
Reveal the true you and achieve stunning results of nourished skin for healthy complexion.
Confidence
Forget hiding behind layers of makeup, achieve the clear, smooth skin you never thought possible!
Glow
Achieve radiant skin with nourishing ingredients to help bring skin th to optimal level.
---
Frequently Asked Questions
How long will it take to see results?
How long does each product last?
Will these products dry my skin out?
What grade of ingredients do you use?
Are your products good for ROSACEA?
I have cystic acne. Will this work for me?
Are your products for sensitive skin?