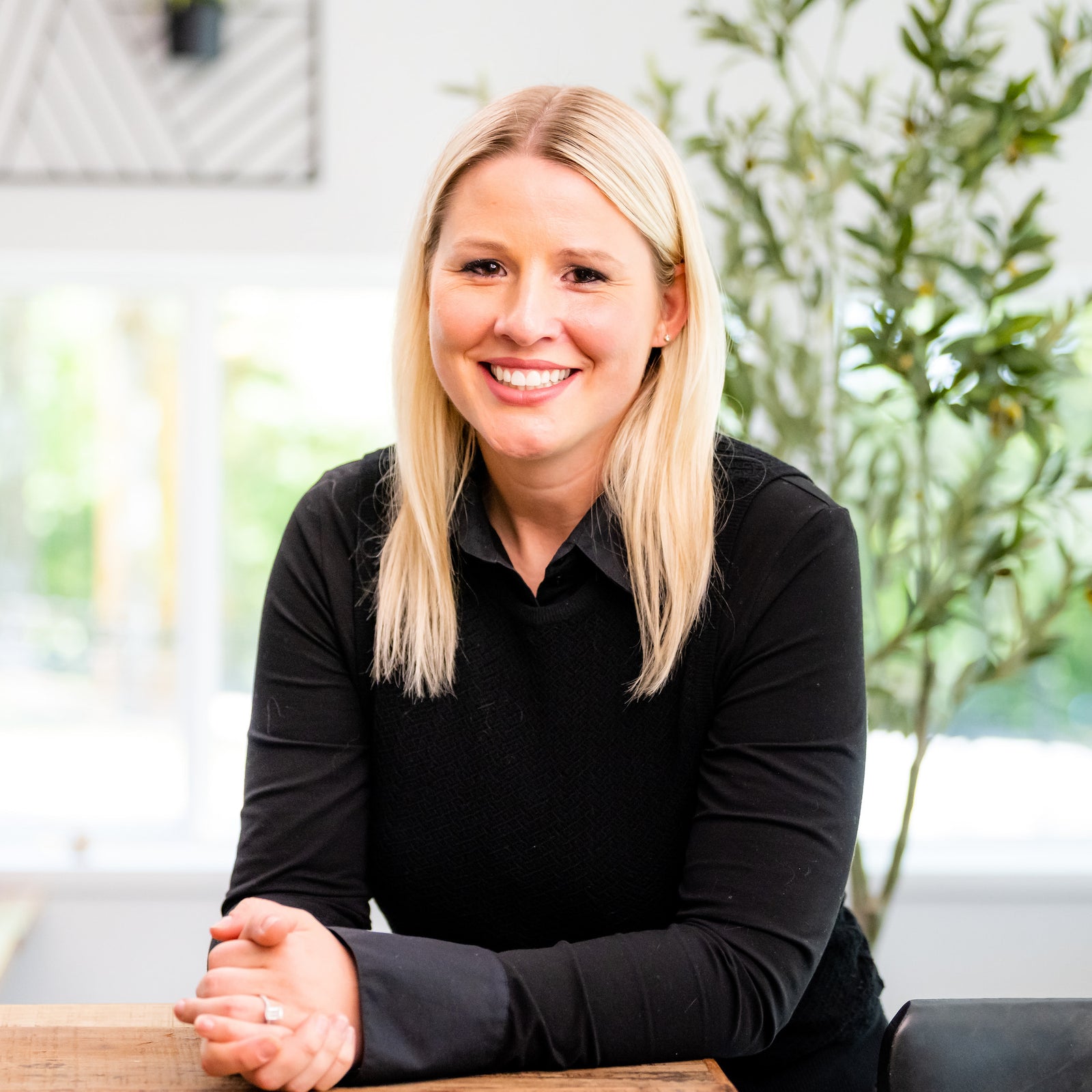 OUR FOUNDER
Meet Camille
After unsuccessfully battling breakouts for 16 years, I was left feeling the way most of us who struggle with acne do: frustrated, discouraged, and at the end of my rope.
I'd tried it all—elimination diets, medical prescriptions, trendy creams, and visits to a naturopath. I know what it's like to be so excited to try something new—only to be crushed a few months later when it doesn't work and you've only wasted more precious time. I know what it's like to be told to "wash your face more," "wash your skin less," "follow a clean diet," or "take X supplement."
Nothing worked for me, so I decided to create my own products that would. After investing in years of research, I learned the true root cause of why acne occurs—and how to address it for good using natural ingredients.
I still remember the feeling of my first makeup-free day, and I want YOU to have that same joy as you look in the mirror. Seven years later, Averr Aglow's all-natural skincare has helped over 250,000 women—and counting!—feel confident and radiant in their own skin.
XOXO
OUR MISSION
Let's Glow, Girls
Our goal is all in the name. Averr Aglow means:
1. State of Truth | 2. Glowing
Our mission is to simplify skincare, so you feel empowered to glow like your best self.
We believe that clear, glowing skin begins with the truth. No false promises or B.S. claims (we know better than anyone that you don't have time for that). Just high-quality, effective skin solutions that ensure you'll never have to spend hours Googling the latest acne quick-fix or magical skin supplement (we've been there, girl) ever again.
Above all, we believe you deserve to feel confident from the inside out. We are your skincare-obsessed bestie, here to help tackle the root cause of your acne and maintain lasting, radiant results.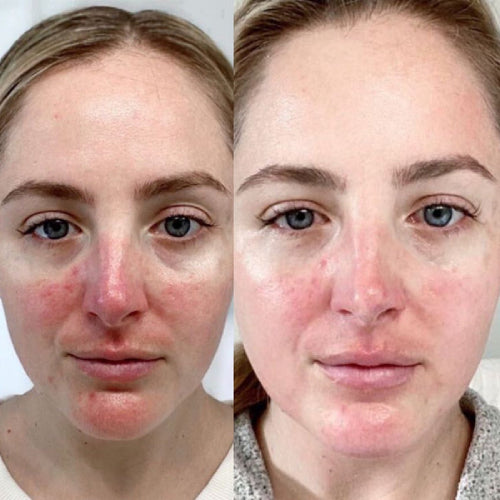 OUR PROMISE
The Averr Aglow Difference
We believe in addressing skincare holistically—from our production methods and ingredients to the formulation of our products.
We proudly produce all Averr Aglow products in small batches through our own facilities in Duluth, Georgia. This allows us to ensure consistent, optimal quality for each and every item.
All of our products are vegan, paraben-free, gluten-free, and cruelty-free. We use only the highest-quality, natural-based ingredients that are better for the planet and better for your skin health. You'll never find harsh or harmful ingredients in our skincare, which means that you can use Averr Aglow throughout every stage of your life—from pregnancy to postpartum and beyond.
What's more, our formulas are designed to rejuvenate your skin in a balanced and sustainable way—without stripping, overdrying, or causing inflammation. If we're reducing excess sebum levels, eliminating bacteria, and exfoliating, we're also moisturizing, maintaining the good bacteria, and nourishing with natural vitamins and antioxidants. The result is happy, harmonious skin and a clear, glowing complexion. A win-win!
GET YOUR GLOW BACK
But enough about us, let's get to know YOU.
You've been looking for a skincare solution for far too long, but the search ends now – you've finally come to the right place.
Answer a few short questions so we can fully understand your skincare needs and we'll recommend the exact steps for you to take next to achieving clear skin.
Try Our Bestselling "Rinseless" Routine