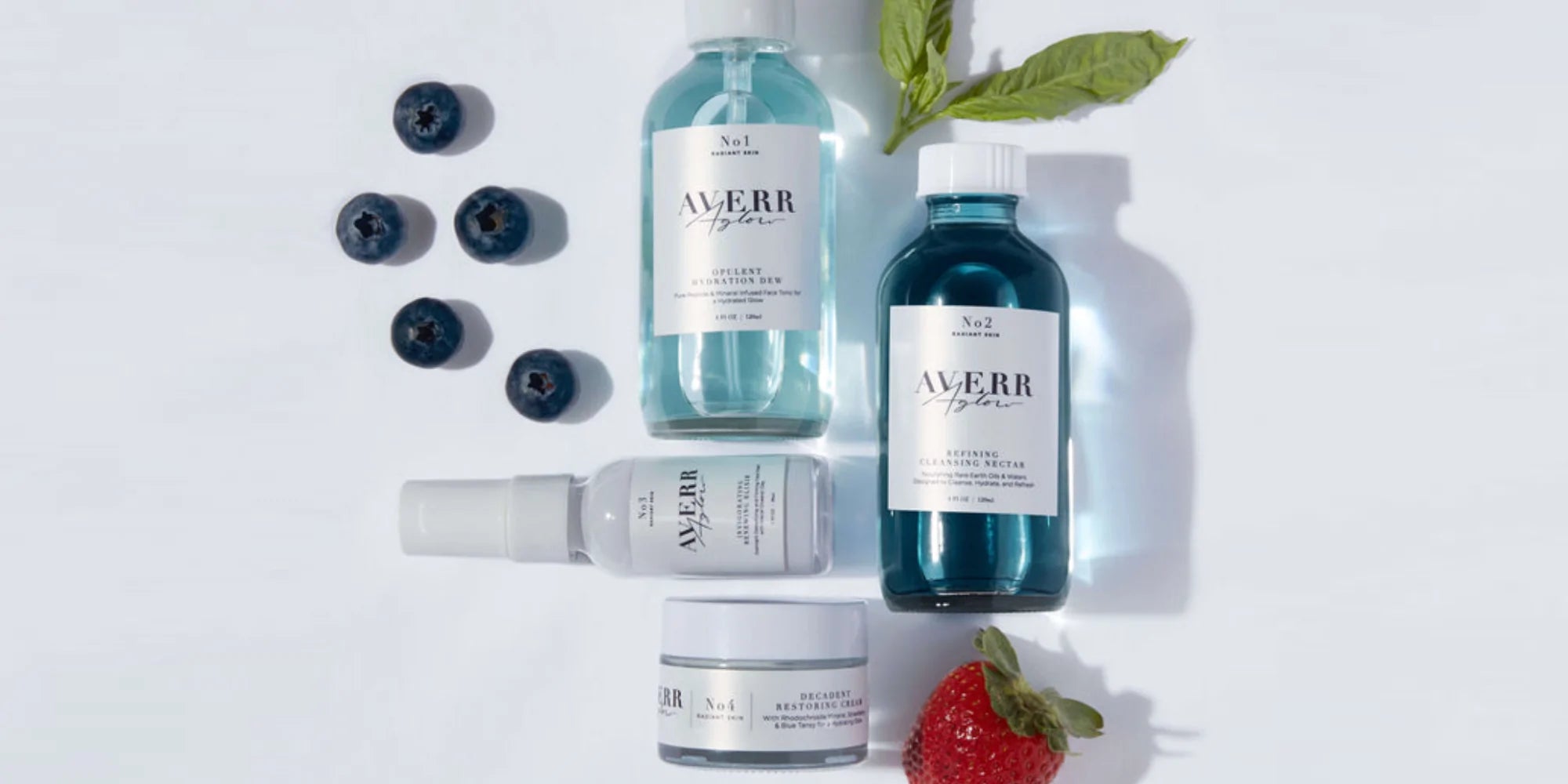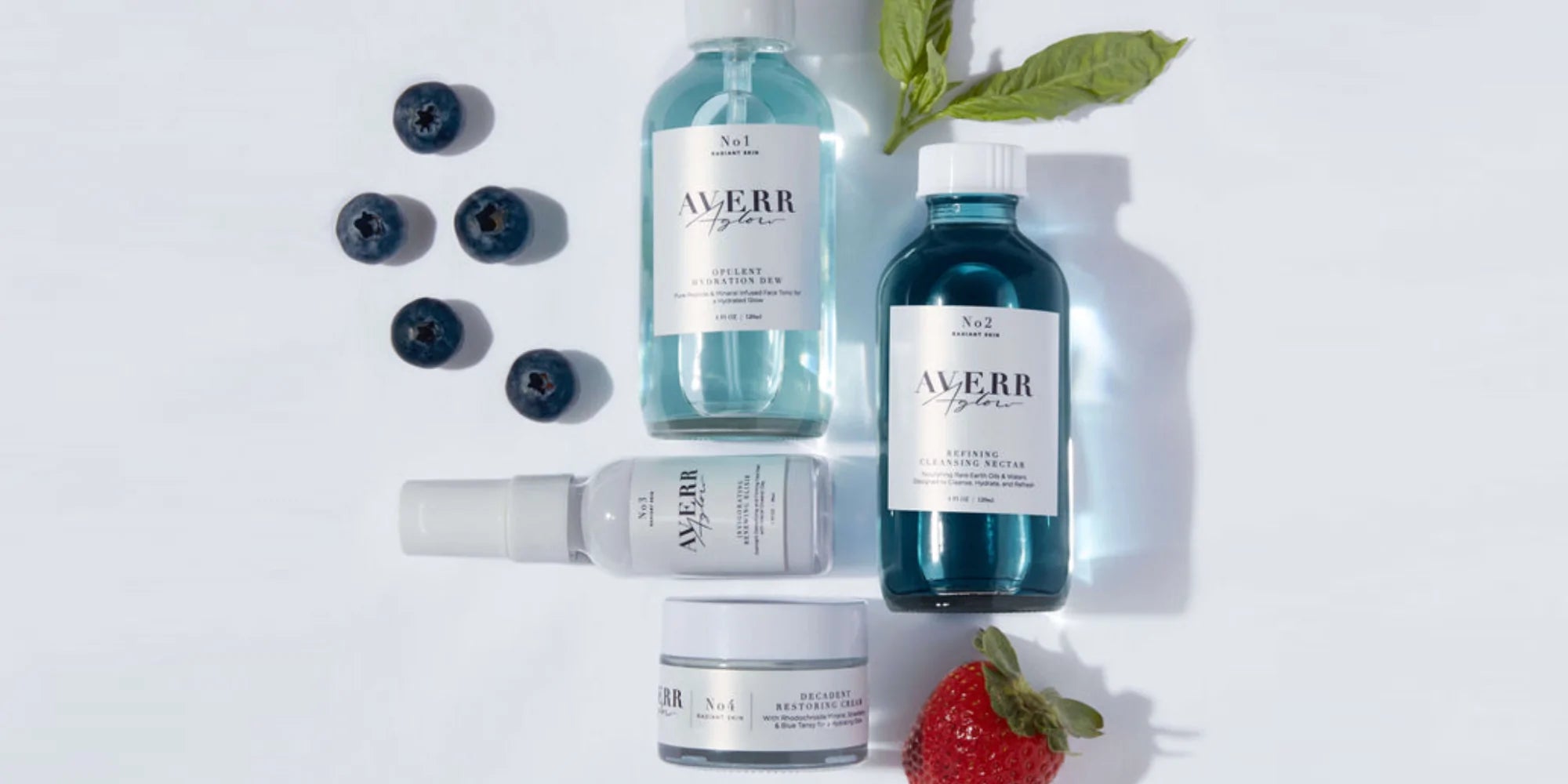 Unleash Ageless Beauty with
Our Anti-Aging Skincare
From Rare Earth Botanicals to Innovative Science, the Future of Forever Radiant Skin has Arrived
There is a confidence in natural beauty and Averr Aglow's all natural anti-aging, moisturizing, and anti-wrinkle skin care products can help you find it. Sourced from 100% vegan and cruelty-free ingredients, Averr Aglow's collection of age defying creams, tinctures, elixirs, lotions, and night masks will smooth scarred skin and gently rejuvenate and rehydrate difficult and dry skins. Let us help you release your inner natural beauty.
Achieve Skin Confidence Every TimeYou Look in the Mirror
As the skin matures, reversing the signs of aging can get hard. This is why we believe that age prevention should start as early as possible to prevent those signs before they ever appear. The Forever Radiant Bundle is a complete preventative aging kit packed full of supremely rich ingredients like organic apple cellular water and bakuchiol to help support cellular turnover, repair damaged skin, and provide lasting nourishment. Achieve ageless perfection for years to come. Welcome to Averr Aglow.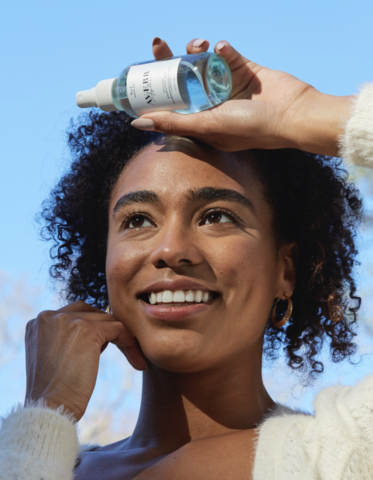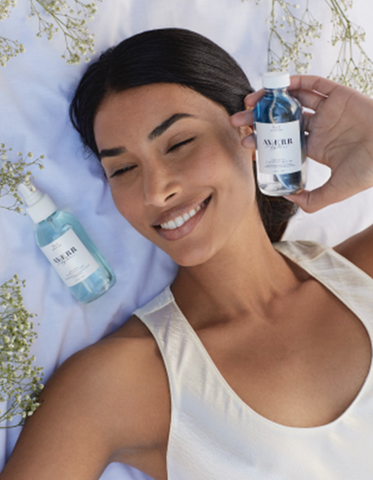 Help Your Skin Thrive for Years to Come
When it comes to aging, we listen to science. Studies show that collagen production starts to slow down in your twenties, so that means the sooner you get on top of the signs of aging, the better. That is why we created preventive aging skincare that can help your skin achieve health while also preventing those pesky fine lines and wrinkles. Whether you're 25 or 55, the Forever Radiant line is designed to help your skin thrive for years to come. This is more than another anti-aging product.
Active Ingredients
The Reasons Why It Works
Our unique blend of ingredients is the secret to our products' effectiveness. Blue Tansy oil calms the skin, reducing inflammation and redness, while Kahai oil is rich in natural retinol, promoting skin elasticity and reducing the appearance of wrinkles. The organic apple cellular water delivers essential hydration at a cellular level, and bakuchiol, a natural alternative to retinol, encourages cell turnover without causing irritation or dryness. Lastly, finger lime extract, packed with potent bioactive compounds and antioxidants, brightens the complexion and defends the skin against environmental stressors. Together, these ingredients offer a comprehensive solution to healthy, youthful, and radiant skin.