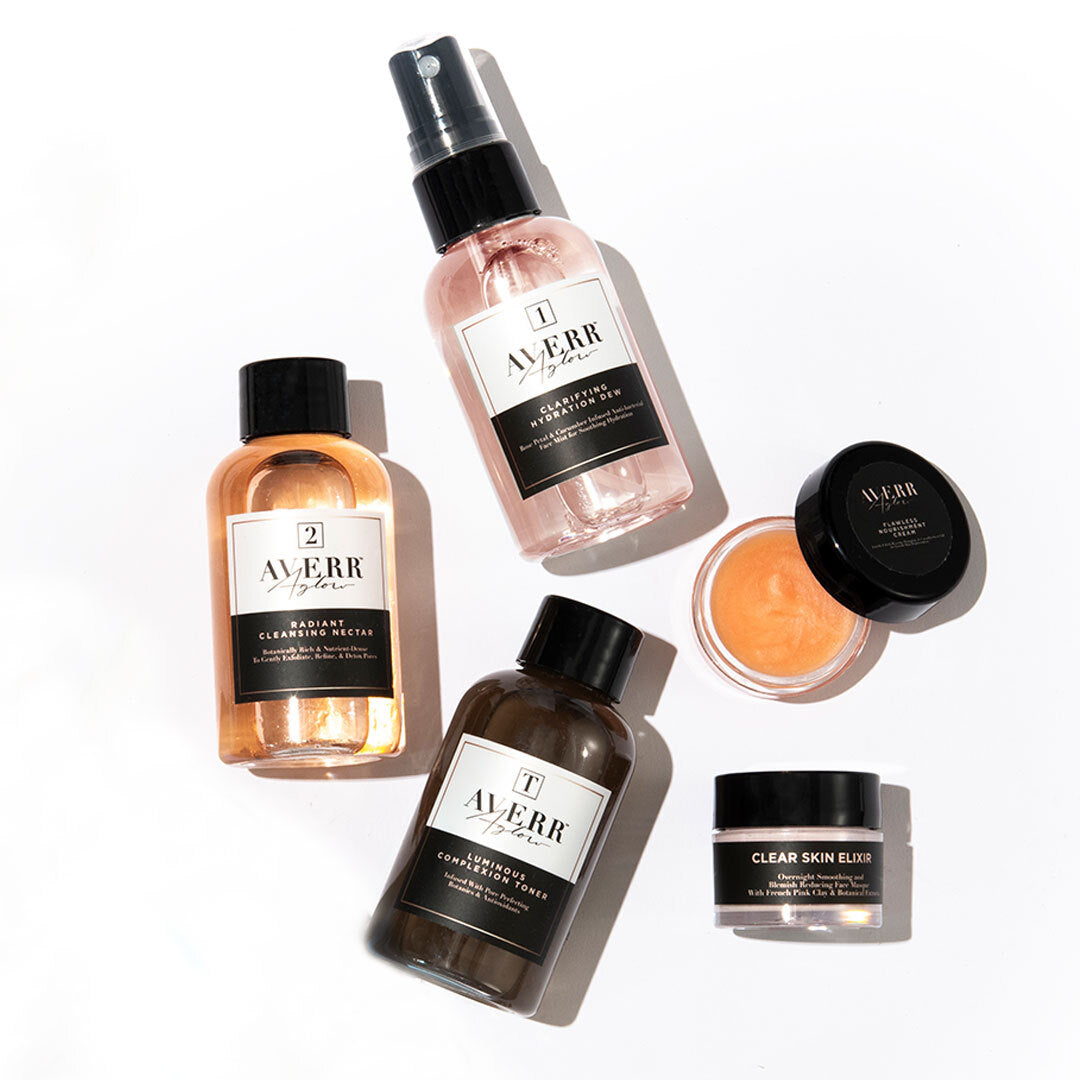 ✔
 Clarifying Hydration Dew (2oz)
✔
 Radiant Cleansing Nectar (2oz)
✔ Luminous Complexion Toner (2oz)
✔
 Clear Skin Elixir (0.25oz)
✔
 Flawless Nourishment Cream (0.25oz)
Luminous Clear Skin Travel Kit
✔
 Clarifying Hydration Dew (2oz)
✔
 Radiant Cleansing Nectar (2oz)
✔ Luminous Complexion Toner (2oz)
✔
 Clear Skin Elixir (0.25oz)
✔
 Flawless Nourishment Cream (0.25oz)
Subscribe & Save 20%
You're subscribing to receive this item multiple times, on a recurring basis (according to the frequency you select) with a discount on every recurring order. You may cancel or change your subscription at any time.
Glow Members Receive:
• Guaranteed locked-in pricing forever!
• Guaranteed unlimited 20% savings!
• Guaranteed on-time delivery every time!
• Guaranteed early access to all new releases!
• Free shipping on all current and future orders!
• Pause, edit, or cancel at any time
• Your auto-refill is automatically paused if you decide to return your order
• Earn Glowing reward points on subscription orders
• Receive bonus reward points throughout the year
• Guaranteed to be the best decision
WE SHIP WORLDWIDE- Orders shipped outside the US will be subject to taxes/ customs/ import fees from destination country payable upon receipt according to destination country's import tax laws
US ORDERS
Standard Shipping:
Ships 1-3 Business Days from Purchase
Under $49 - $7.99 Flat Rate (7-10 Business Days)
$49 - $79 - $10.99 Flat Rate (7-10 Business Days)
Over $79 - Free Standard Shipping (7-10 Business Days)
Expedited Shipping:
Ships Out Next Business Day
1-2 day Express Shipping- $25.00 to $35.00
INTERNATIONAL ORDERS (Outside the US)
Shipping charges vary per country, shipping charges and options will be shown at checkout
International orders are subject to an import tax/custom fee from their local government.