Summer Bundle Essentials Giveaway
Win over $200 worth of
summer essentials for you and a friend!
1. Enter your information below

2. Follow @averraglow on Instagram
3. Like & share the Giveaway Post
4. Tag your bestie in the comments
---
TWO WINNERS
& TWO FRIENDS WILL RECIEVE: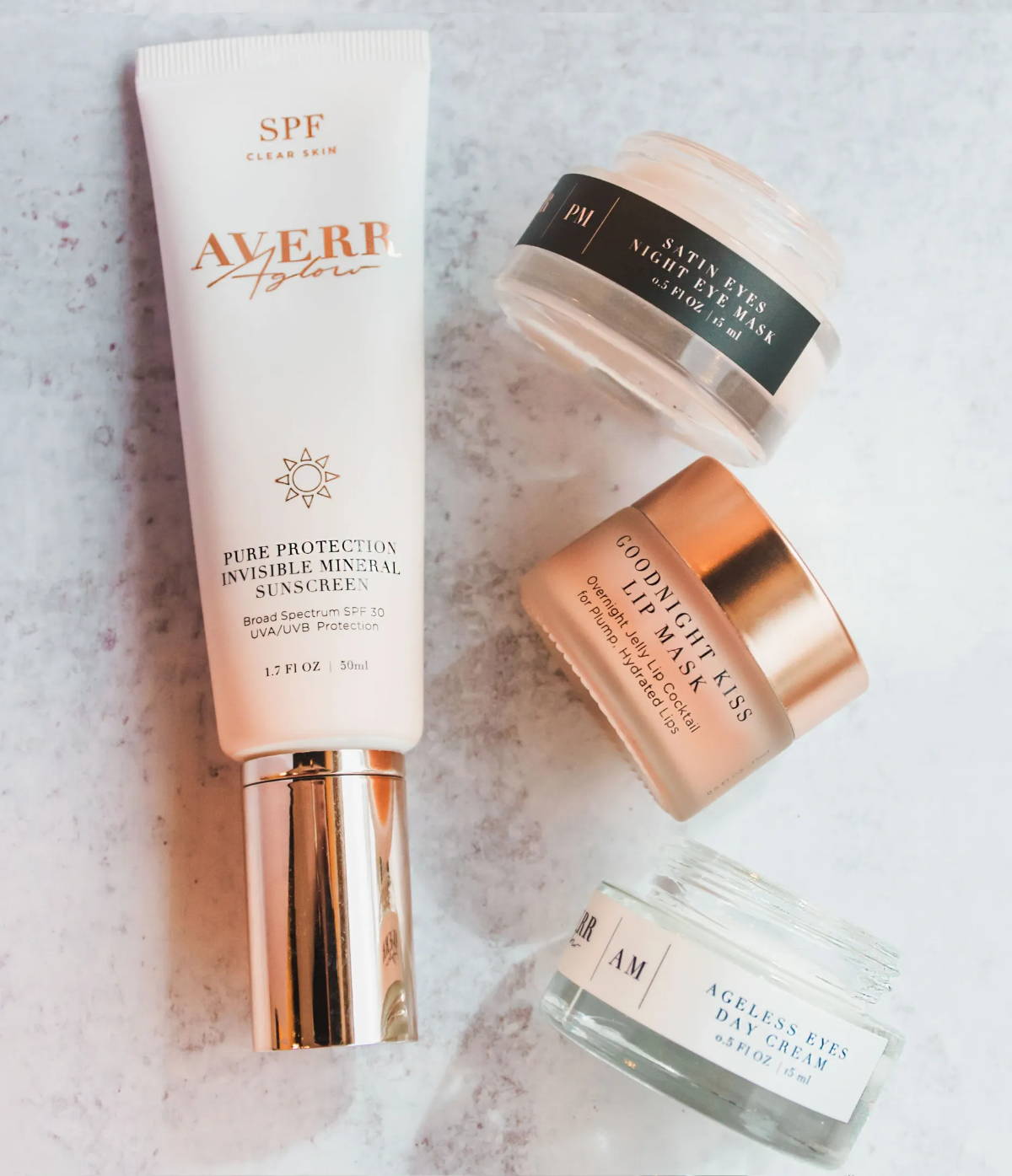 •

Pure Protection Invisible Mineral Face Sunscreen SPF 30

(approx. retail value $42.00 USD)

The pure protection invisible mineral sunscreen has been perfectly crafted to protect your complexion from harmful UVB/ UVA and Blue Light rays. A face SPF 30 designed to be lightweight, moisturizing, and quick-absorbing leaving no white casting or greasiness no matter your skin tone.

 

•

Perfectly Fresh Eyes Kit

(approx. retail value $150.00 USD)

Two luxurious creams that are designed to help the skin stay hydrated, moisturized, and refreshed. These eye-creams have 200 applications per product to ensure that under-eye circles, crows feet, and unwanted wrinkles are a thing of the past.

 

•

Goodnight Kiss Lip Mask

(approx. retail value $25.00 USD)

Deep overnight hydration meets premium nourishment with the Goodnight Kiss Lip Mask. A rich jelly cocktail, this long-wear lip mask is formulated with antioxidant-rich properties to help

soothe and recover dry, cracked lips. 
 

Total Value: $217.00

*Giveaway ends on 8/19/22. Two winners will be randomly selected & contacted by our official verified accounts on 8/19/22. US residents only.



Here at Averr Aglow we believe skincare should empower you to be your best self. Our safe skincare products are tailored to fight problematic acne so that every glance in the mirror leaves you with a smile. Our plant-based skincare is made with a natural formula of over 40 active ingredients that are all gluten-free, cruelty-free, and made in the USA.

 

Make the switch to uncover an even skin tone and radiant glow with our skincare for sensitive skin, oily skin, and combo skin. Gently detox your face and say goodbye to breakouts permanently with our waterless skincare routine.