IT'S TIME FOR CLEAR, GLOWING SKIN.
HOW TO USE OUR CLEAR SKIN KIT
REAL RESULTS FROM OUR CUSTOMERS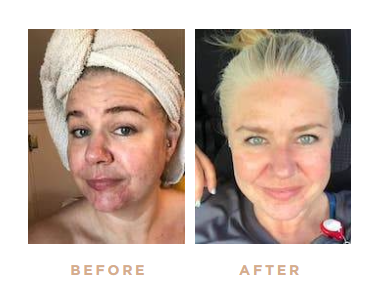 Jen M.
Just wanted to share my results. Picture on the left was February 22nd, June 4 on the right. I'm wearing absolutely zero makeup on my actual face...just mascara. This is a first in my adult life. I started with the Clear Skin kit and have added in the serum, toner and the exfoliating mask. Stick with it, it works!!!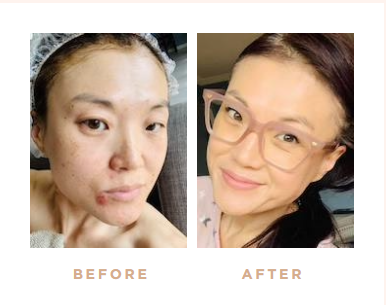 Jenna
Been using Averr Aglow for about 8 months and obsessed..I love this skincare system ... before I was getting hormonal acne every month that would be huge, cystic and take forever to disappear (I had more acne now at 38 than in HS!!!- uggghhh) Thank you Averr Aglow for a great skincare system! Pic was taken today.
CLINICALLY PROVEN RESULTS